Sky Serien
The Outpost (Staffel 3): Ab 11.02.21 bei Sky
Die lange Warterei hat endlich ein Ende: Ab dem 11.02.2021 startet im Programm von Sky Austria die 3. Staffel von "The Outpost".

Ursprünglich sollte diese bereits im Herbst dieses Jahres an den Start gehen.

Doch wie sagt man so schön: Besser spät, als nie. Wo du dir die neuen Folgen genau anschauen kannst, erfährst du hier.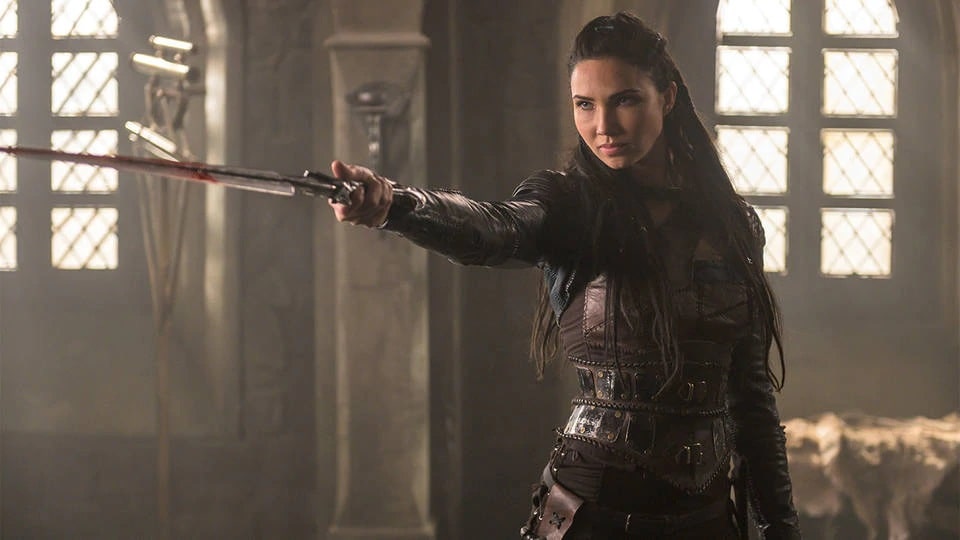 The Outpost (Staffel 3) : Inhaltsangabe & Details
Achtung, Spoiler. Lies diesen Absatz bitte nur, wenn du die beiden vorherigen Staffeln von "The Outpost" bereits kennst.
Nachdem Talon Zed und seine Blackblood-Kameraden zur Rettung des Außenpostens zur Hilfe gebeten hat, fühlt sie sich von ihren eigenen Kameraden verraten – fortan kämpft sie dafür, ihre menschlichen Freunde sowie deren Erbe wieder in Einklang zu bringen.

Bei der Durchführung ihres Plans stehen ihrem Verbündeten Zed die dämonischen Lu-Qiri zur Seite, zugleich werden jedoch die menschlichen Bewohner des Außenpostens als Bergarbeiter versklavt.

Um ihren geliebten Garret zu retten, muss Talon hingegen auf die zusätzliche Unterstützung einer Schwarzblut-Priesterin namens Yavalla hoffen, die baldigen Frieden für die Welt und ein Paradies für Blackbloods prophezeit.

Schon bald tritt jedoch eine seltsame Macht in Erscheinung, die fortan jedes Lebewesen auf der Erde bedroht…
The Outpost (Staffel 3) auf SYFY bei Sky
Während die 3. Staffel von "The Outpost" ihre Premiere im US-Fernsehen bereits am 8. Oktober gefeiert hat, startet diese in Österreich leider erst am 11.02.2021.

Ab diesem Datum sind die insgesamt 12 Episoden immer donnerstags im Programm des Senders SYFY zu sehen, genaue Sendetermine stehen derzeit aber noch nicht fest.
Trailer zu "The Outpost (Staffel 3)"
Das könnte Dich auch interessieren: